TGS 2012: New PS3 model unveiled price and date
At this years Tokoyo Game Show Sony unveiled a new model PS3 — a smaller, lighter version. Also this new model has a new look as well with a sleeker more stylish, and dare I say sexy! way about itself, adorning some sort of rigid lines across the top panel.
Two different models will be released with this new version, a 250GB and 500GB HDD. As far as it being smaller and lighter it is said to be  approximately 20% smaller and 25% lighter than the current PS3.
The 250GB PS3 will be available on September 25th for $269.99 as part of a limited edition bundle featuring UNCHARTED 3: Drake's Deception: Game of the Year Edition and a voucher for more than $30 worth of bonus digital content for the highly acclaimed digital title, DUST 514. This bundle offers more than $70 in total combined value.
The new 500GB PS3 will be available in a limited edition bundle on October 30th in conjunction with the release of Assassin's Creed III – one of the most anticipated games for this holiday season featuring four exclusive levels, only available on PS3.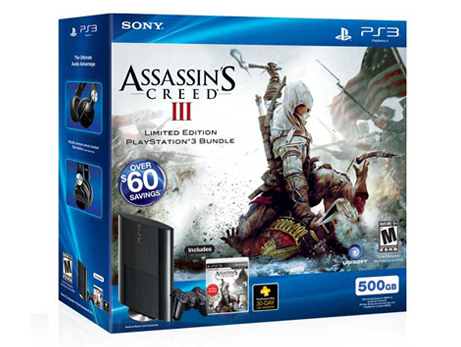 Tell us what you think of the new PS3, CCU wants to hear from you.