New Red Dead Redemption DLC on the way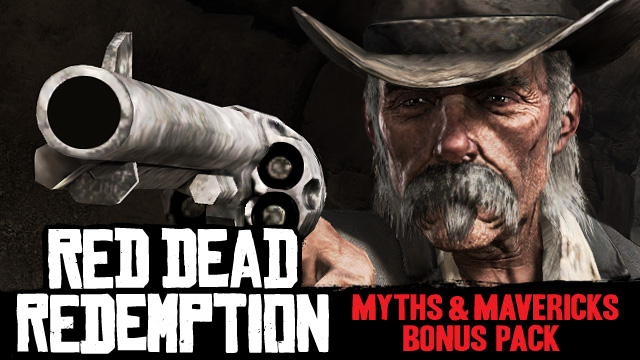 That's right just when you thought they would stop supporting the Game of the Year, Rockstar Games is announcing new DLC on the way for Red Dead Redemption.
It's call Myths and Mavericks Bonus Pack and will be avaible for free for download on Xbox Live and PlayStation Network   September 13, 2011. Rockstar also mentioned that this free pack is to show their appreciation for all the amazing fans of Red Dead.Myths and Mavericks will include all the fan-favorite multiplayer characters  from the single-player story,as well as new multiplayer locations including Cochinay, Nekoti Rock and Beecher's Hope, plus new Stronghold games in Armadillo, Tumbleweed, and Chuparosa.
Here's of full list of what comes with the pack:
Maps/Modes (bolded locations are brand new to multiplayer)
Cochinay – Gold Rush, Shootout, Gang Shootout, Stronghold
Nekoti Rock – Gold Rush, Shootout, Gang Shootout
El Presidio – Gold Rush, Shootout, Gang Shootout
Plainview – Gold Rush, Shootout, Gang Shootout
Gaptooth Mine – Shootout, Gang Shootout
Pike's Basin – Shootout, Gang Shootout
Perdido – Hold Your Own, Grab the Bag
Benedict Point – Hold Your Own, Grab the Bag
Beecher's Hope – Stronghold
Torquemada – Stronghold
Armadillo – Stronghold
Chuparosa – Stronghold
Rio Bravo – Shootout, Gang Shootout
Tumbleweed – Stronghold
New Multiplayer Characters
Landon Ricketts
Vicente DeSanta
Drew MacFarlane
Deputy Eli
Deputy Jonah
Javier Esquella
Nastas
Uncle