by Andrew Yoon
The Nintendo Video app is now available for 3DS owners across America. The initial line-up of videos includes a trailer for the upcoming Captain America movie and two shorts: "Sunday Jog" and "Dinosaur Office" from College Humor. In the coming weeks, more content will be provided automatically via SpotPass.
Read More
All-New Map Pack and Gripping Zombies Experience Set to Annihilate Xbox Gamers Today
From Activision/Blizzard: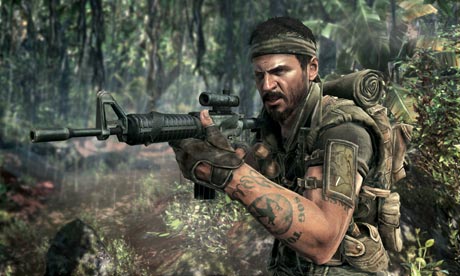 SANTA MONICA, Calif. , June 28, 2011 /PRNewswire/ — Call of Duty®: Black Ops, the best selling game ever on the Xbox 360®, today unleashes a new onslaught of combat with a fresh delivery of downloadable content, Call of Duty®: Black Ops Annihilation.  Available now worldwide on Xbox LIVE, Annihilationdelivers four new multiplayer maps and a mind-blowing Zombies experience for the ultimate online showdown.
Read More