Spike VGA 10: 'Game of the Year' Nominees indicative of a 'down' year in gaming?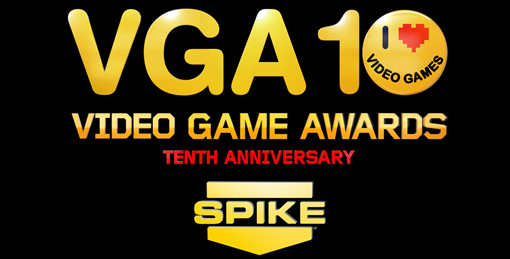 Spike VGA 10, the Networks 10th anniversary is around the corner and this year for the first time that I could remember there's no standout title and essentially no clear cut nominees. Is this indicative of a 'down' year? Let's dig in shall we!
Well…let me elaborate…there's never really a 'clear cut' nominee but you gamers know what I mean, there seems to be  'favorites' every year for the top achievement in all of gaming and amazing standout titles to boot; this time however the lineup doesn't indicate a strong year.
The lineup for Game of the Year is live however I made this observation even before the nominees were officially released. I was talking to some fellow gamers about the year; what games they bought, what games they're enjoying and it hit me as the articles title started to sound more and more like a yes, as I said to them  "Wow I can't vouch for a single title". We as a collective group couldn't even come up with feasible nominees, so it would make sense to see the now nominees (somebody had to make the category right?). We were even suggesting Halo 4 could come and sneak away with the honors because there were no dominate titles on the market, Halo 4 — by the way never even received a nomination.
Among "Us" and in general there were no "this could get game of the year" or "this is game of the year material"  talk…and to think people were actually speculating going in that 2012 would be a better year than 2011. Even the 'can't miss' Mass Effect 3 talks of greatness were overtaken by the overwhelming disgust for the titles ending — which by the way after looking at this lineup still could take it (it got nominated).
Now you look at the lineup of nominees: Assassin's Creed III, Dishonored, Journey, Mass Effect 3, The Walking Dead: The Game, none of these games really jump out at you and/or were completely heralded by the gaming community. We're even at a point where downloadable titles receive nominations, heck ain't Journey a PSN title? Which normally would've been cool if there was a juggernaut lineup to choose from — with this game being so good it edges-out the others. But somehow I think this nomination is indicative of the type of year we had and why there is an increase in Netflix use haha! (Click the link to get the joke).
I want to say this year is a battle of 'best of the worst' but that would be too harsh and probably not in its appropriate context, as I'm sure these games are good but you take these same games and put them up against the 2011 lineup or even the potential of the 2013 lineup and somehow I don't think these titles would've made the list (no disrespect).
Who will win?
Now usually when we say a particular award in a particular year doesn't have a clear cut winner it's usually highlighting the opposite — suggesting all the nominees individual closeness in greatness. That is, everyone's done such a great job that it's too close to call and there isn't a 'runaway' winner. In 2011 such a thing occurred, there were alot of games making a name for themselves and making a case that they should indeed be 'Game of the Year' games like Batman: Arkham City, Uncharted 3: Drake's Deception, The Legend of Zelda: Skyward Sword, Portal 2 and The Elder Scrolls V: Skyrim which eventually as we know took home the prize. This is not even including Gears of War 3 that didn't make it in, probably because of the stiff competition even though some believe the franchise took a dip. It's funny how two extreme opposite ends of the spectrum — whether it's an 'amazing' year or whether it's a 'down' year produce the same results — doubt! So yeah 2011 didn't have a clear cut winner either but for different reasons.
Let's go back to the nominees being indicative of a 'down' year. I think this year was missing a lot of top flight Triple A titles in general but the ones that did release just somehow didn't deliver in one way or the other. Look at all the games that could've been nominated:  Resident Evil 6 a dud, Max Payne 3 a dud (depending on who you ask), Mass Effect 3 a dud (well sort of), Halo 4 (surprised after the hype), Call of Duty Blackops II (Mr. popular, no one knows why) Hitman: Absolution (possibly too late of a release).
So either it was disappointing year in terms of game quality, or low game output in terms of  game quantity (And when I say quantity I mean of the Triple A breed) probably a combination of both but either way it's not good.
What do you gamers think? Are this years Spike VGA 10 nominees for 'Game of the Year' indicative of a 'down' year in gaming? Or do you think we had an amazing year and these titles deserve the honor? CCU wants to hear from you.