How will gaming REALLY change in the future?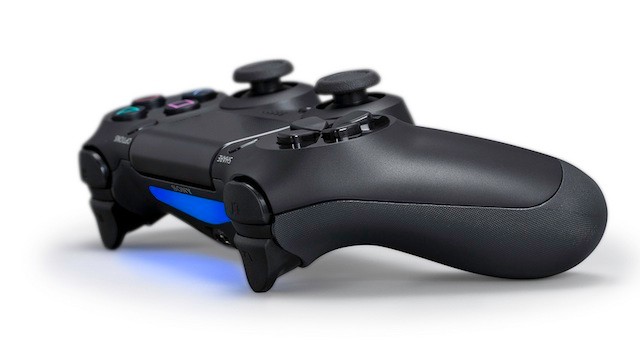 With the recent news about the upcoming PS4 and XBOX 720 once again gamers are working themselves into a frenzy of excitement, a cycle that happens about every several years for gamers. We (gamers) often get elated at the promise of the next generation of gaming and start to forget the wonder of the current/previous generations too quick. It seems that most of the time hopes are driven by specs, graphics, and sometimes-false promises that game companies make to the public. This article leans more to where the gaming industry may lead, and why. To put things into perspective: How will gaming really change?
 Listed below are the specs for both the PS4 and the 720 respectively:
 Specs rundown PS4:
• CPU: single-chip custom processor, x86-64 AMD "Jaguar," 8 cores
• GPU: 1.84 TFLOPS, AMD next-generation Radeon-based graphics engine
• Memory: 8GB GDDR5
• Built-in hard disk drive 
• 6X Blu-Ray Drive, 8X DVD
• USB 3 and Auxiliary ports
• Gigabit Ethernet port, 802.11 B/G/N built-in WiFi, and Bluetooth 2.1
Nvidia, a manufacturer of graphics processing units (GPUs) and AMD's main competitor, recently announced that it would offer its PhysX and Apex technology to PS4 games developers. The firm's technology, it is claimed, will allow them to construct life-like environments and effects.
Specs rundown Xbox 720:
8 CPU cores at 1.6GHz, with a custom 800MHz graphics processor in the GPU. There are 8GB of RAM on board, with 32MB of fast-embedded SRAM at double the throughput speed, and a 50GB-capable 6x Blu-ray drive. Wireless connectivity protocols include both Wi-Fi and Wi-Fi Direct, and there's still a Gigabit Ethernet port for gamers with low latency multiplayer demands. It'll also come with USB 3.0 and HDMI 1.4a, which supports 3D over HDMI, Ethernet, audio return channels and 4K resolution.
Even with these impressive specs the real question is how will gaming change? Will controllers change? Will online gaming be more streamlined? Will community based gaming be more mainstream and friendlier? These are just a few questions that matter despite all the fancy specs or hardware talk. At its core gaming is still about having fun and to a further extent having fun with friends.
The future of gaming shouldn't be based on talking about how well a machine can perform, but maybe it should be based on how said machine can bring gamers together and make things more fun and easier to access. It seems things will become more and more driven by the almighty dollar. Once upon a time gaming was purely based on the love of gaming itself with developers putting their maximum effort into their products and not working to meet deadlines. The future of gaming belongs to all who partake in it. So if gamers want to make gaming better then maybe they should stand up and make their opinions heard. Demand longer games, demand better stories, and demand more in game content from the start, and other things.
It should be quite clear that game companies will keep developing more powerful gaming systems than the last edition of their machines. What isn't so obvious is how much care for gaming will be going into it. With that being said the real future of gaming is in the hands of gamers.
Thanks for reading and here's to hoping your next generation gaming machine meets all your wants and needs.
What is the future of gaming? CCU wants to hear from you.