GTA V Online – High Life Update Next Week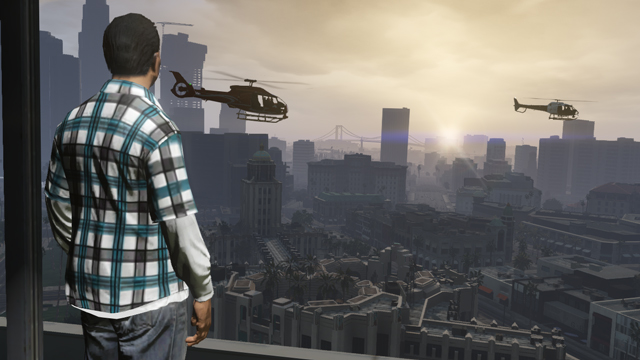 Finally Rockstar Games has announced when the heavily anticipated High Life update will arrive and it comes with a heavy dose of content.
Coming next week Tuesday May 13th you will finally be able to jump on GTA Online and access a number of new features such as new high-end apartments, multi-property ownership — which allow you to own two distinct properties at a time, four new vehicles, the powerful Bullpup Rifle and more. Also the update adds five new options to  prime locations like Eclipse Towers, Richards Majestic and others, all featuring the latest new interior design. 
And it doesn't stop there to go with your new property and new garage space the High Life update includes 3 new fancy cars — not to mention a new motorcycle to boot for purchase:
Enus Huntley S

 (SUV)

Dewbauchee Massacro

 (Sports)

Pegassi Zentorno

 (Super)

Dinka Thrust

 (Motorcycle)
*Note that all cars above are available in the single player campaign for free.
While racing Rockstar will add to this update the Non Contact option, so players can't collide with each other allowing for a good clean race.
More!? Yes, The High Life update gives you new  options for your Wardrobe, vehicle horns and player toasts/celebrations as well as 15 new Jobs – including 5 new Contact Missions (Heists?).
Oh, and you get a new gun to test out in the mean streets of Los Santos as well, the powerful (as Rockstar describes) Bullpup Rifle. Speaking of mean there is also a "Mental State" player stat, this will tell you the likelihood of any given player blowing your head off at any given time.
See you May 13th cause I'll definitely be on.