DUALSHOCK®3 – MLB®11 The Show Edition
From Playstation Blog: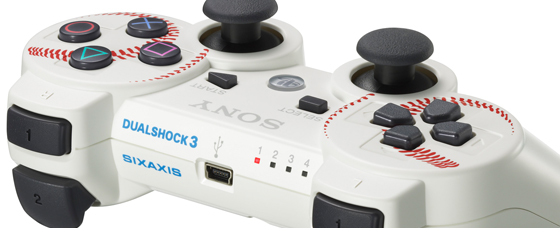 Hit a home run with the MLB®11: The Show limited edition DualShock®3 wireless controller
Perfect for baseball fans, this baseball themed DualShock®3 wireless controller is available for a limited time at the launch of MLB®11 The Show. Play with confidence with the entire line of DualShock®3 wireless controllers, providing motion-sensing technology, vibration support, and a comfortable grip for hours of gameplay.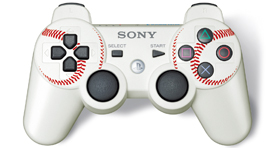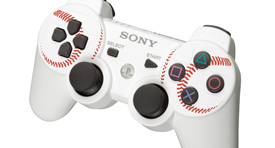 Vibration Feedback
Feel the controller vibrate with each hit, crash or explosion.
SIXAXIS™ motion technology
Your natural movements become part of the action. And the controller becomes a natural extension of your body. The SIXAXIS™ motion-sensing system allows users to maneuver the controller itself. With this system, sensors read when a player angles, tilts, thrusts, or pulls the controller, all in real-time and with high precision.
Bluetooth® technology
No wires. With the DUALSHOCK®3's Bluetooth® technology you can play completely untethered.
Multiplayer gaming
Connect up to seven wireless controllers at one once for serious multiplayer gaming.
Charging
Charge the DUALSHOCK®3 with the PlayStation®3 system using the controller's USB cable. And you can even plug it in during gameplay, so you'll never miss a beat.