2KSports and WWE announce 'The Rock' as this year's cover athlete for WWE2K14
Last night on WWE Monday Night Raw it was officially announced by Jerry "The King" Lawler that Dwayne 'The Rock' Johnson, longtime wrestler and movie star (Fast and Furious 6, G.I.Joe) would grace the cover of WWE2K14.
The cover was first teased with the McMahon family (Vince, Stephanie, Triple H) followed by John Cena, CM Punk and… Brad-Maddox? Lmboo…however it was all a hoax until the aforementioned was made official.
Remember, WWE games is under new management, once under the care of the now defunct THQ/Yukes.  Now the "boys" responsible for the critically acclaimed NBA 2K series is hoping they can steer the wrestling franchise in the same direction. This is indeed the beginning of  a new era.
Also announced was that fans would have the ability to design the back cover for this years game, go to wwe.2k.com for more details on how to design and create your own cover.
WWE 2K14 is so far announced for the PS3 and Xbox 360, no word yet if it will come to the next generation consoles (PS4, Xbox One).
Check out the fake covers:
The McMahon Family (L to R Triple H, Vince McMahon, Stephanie McMahon)
(From L to R John Cena, Brad Maddox, CM Punk)
Check out official cover: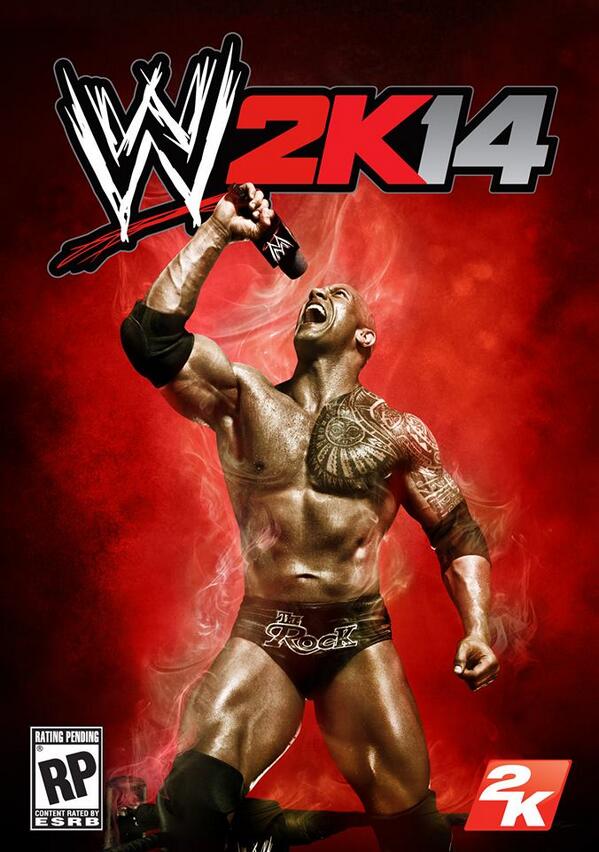 The Rock
How do you feel about The Rock gracing the cover of WWE 2K14? CCU wants to hear from you.